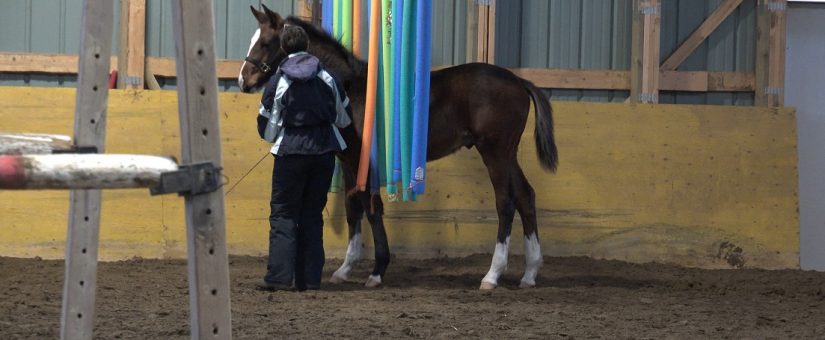 Posted by Cynthia Adams
On December 5, 2016
0 Comments
Well, we ventured out on a field trip.  Quazar went through his first obstacle course!
Since I'm a wimp with the cold, I got a bit crazy dressing up into my snow suit … it was only -2C out, lol.  But I stayed toasty warm! 🙂  It was nice to be able to enjoy the last "warm" day before the -20C weather hit!  Brrrrr.    Thank you to Lisa Wieben of Mountain View Training Stables for hosting the event.  We look forward to going to the next one (weather permitting of course).     And for those that noticed … yes, I did chop off all my hair!  Eek!!!
Quazar was very brave!  He surprised me and didn't even bat an eye the first time through the course!  Good boy Quazar 🙂