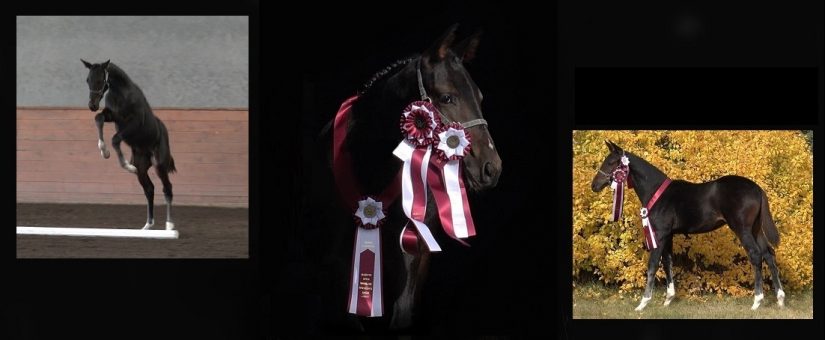 Posted by Cynthia Adams
On October 18, 2017
0 Comments
Quantum has had a very busy few weeks.
September 30, Quantum attended his first show (The Canadian Warmblood Breeders Show in Alberta).  He did very well … receiving 1st Place Dressage Foal, Champion Foal and Grand Champion Young Horse!  Although, I felt like I had him in the wrong class as he looked more like a jumping horse than a dressage horse with all his bouncing around.  I guess naming him Quantum Salto (salto means jump) was the perfect name for him! lol.
On October 14th, Quantum started his journey to beautiful Pemberton, British Columbia.  It was a long drive in the trailer (14 hours), but upon arrival at Riverlands Equestrian Facility, Quantum settled in amazingly quickly!  He started eating and didn't even look around!!!!  The facility is incredibly stunning.  I am so happy that Quantum has gone to such an amazing place with amazing people.  I look forward to hearing how Quantum does in the future.  Thank you Wes and Jo!
Videos of Quantum …